We got our website made from Virtual Soft website around 3 years back. I would like to highlight how seamless our website and experience has been. The landing page is very attractive and keep our potential customer engaged for quite some time. This has contributed towards our brand building and has given us a very good online presence. Thanks to Virtual Soft.
I highly recommend Virtualsoft for website design. Their expertise and attention to detail are unmatched. They took the time to understand our brand and target audience, and it's evident in the design they delivered. Our website now not only looks modern and attractive but also offers an exceptional user experience.
Virtualsoft turned our outdated website into a modern design. Their design team has a keen eye for aesthetics and user experience. They transformed our online presence, making it not only visually appealing but also highly functional and responsive. The entire process was smooth, and their post-launch support has been outstanding.
Elevating User Experiences for Digital Success
In the ever-evolving digital landscape, user experience (UX) design is the compass that guides users through the virtual realm. At Virtualsoft Studio, we are dedicated to crafting intuitive, engaging, and memorable digital experiences that leave a lasting impact on your audience
Expertise: Our team of skilled UX designers possesses a wealth of experience in creating seamless user journeys. We understand the science behind human-computer interactions and translate that knowledge into designs that captivate and convert.
Customization: Every project is unique, and so are your users. We tailor our UX design services to align with your brand identity and user personas, ensuring that every interaction is purposeful and delightful.
User-Centered Approach: We prioritize the needs and preferences of your users. Our goal is to make your digital platforms not only functional but also enjoyable to use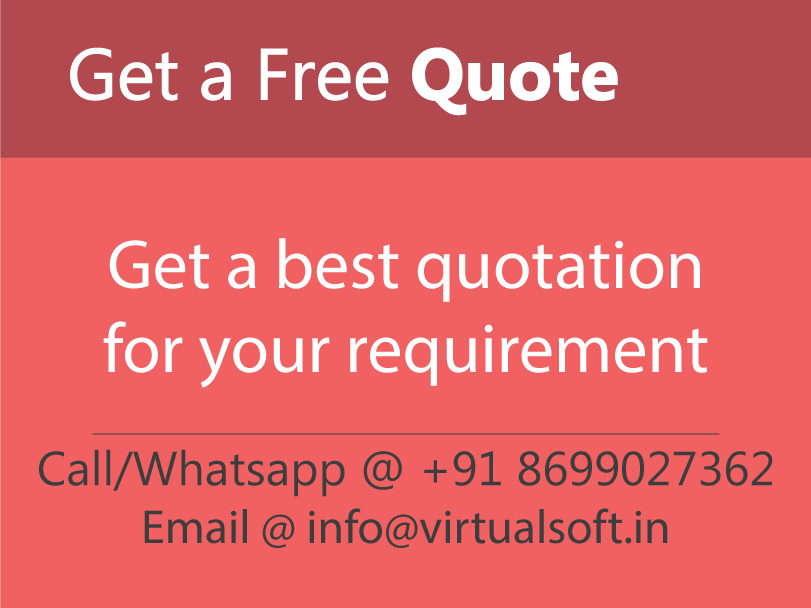 User Research: We dive deep into understanding your target audience, their pain points, and their goals to inform our design decisions.
Information Architecture: We organize content and structure to create intuitive navigation, ensuring users find what they need effortlessly.
Wireframing and Prototyping: We visualize concepts through wireframes and interactive prototypes, allowing for early user testing and feedback.
Visual Design: Our designers breathe life into your projects with visually pleasing aesthetics that enhance the overall user experience.
Usability Testing: We conduct thorough usability testing to refine designs, guaranteeing a frictionless and enjoyable journey for your users.
Accessibility: We ensure that your digital platforms are inclusive and accessible to all users, meeting the highest standards of web accessibility.
Let's Craft Memorable User Experiences
Whether you're launching a new website, mobile app, or software platform, Virtualsoft Studio is your trusted partner in the world of UX design. We're here to transform your digital presence into an engaging and user-centric experience.
Ready to elevate your digital success? Contact us today, and let's embark on a journey to create UX designs that resonate with your users, boost satisfaction, and drive the success of your digital initiatives. Together, we'll craft memorable user experiences that set you apart in the digital landscape.